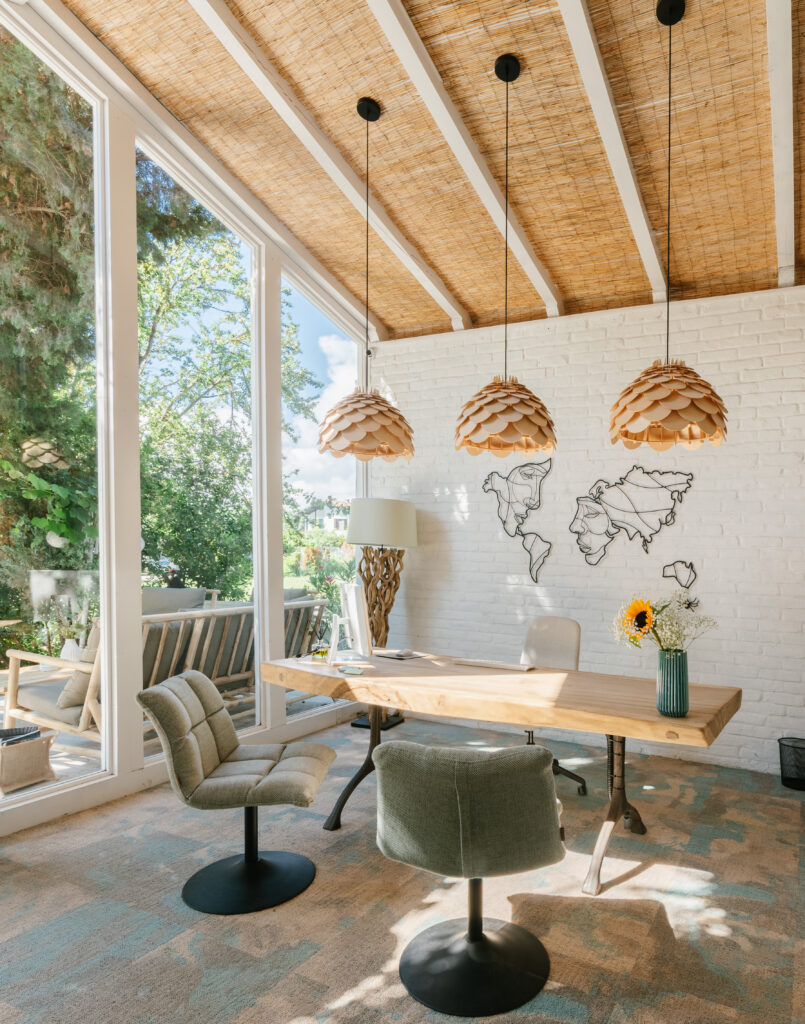 Friends Hotel
---
Hotel Friends is located in the resort village of Lozenets, 60 km from Bourgas and 7 km from Tsarevo. Tarfa Beach is 50 meters away from the hotel and Central Lozenets Beach is a few minutes walking distance. The place has a long history. It was built more than 25 years ago and in the beginning it served as a holiday resort of Chiminport AD. In its current form it is from 2019/2020 after major repairs and complete restoration.
The hotel is located in a beautifully landscaped garden with very old trees and plants. We have 14 double rooms, each with its own small courtyard with a seating area or terrace overlooking the garden. Two studios, one apartment and one maisonette with private courtyard with sofas for relaxation. In the garden is our restaurant where you can enjoy wonderful cuisine and a pleasant atmosphere. For our little guests we have an outdoor play area.
We promise you boutique service, pleasant atmosphere, artistic design and a desire to make your vacation as pleasant as possible.
We wish you a pleasant stay!
| | 01.05 – 30.06 | 01.07 – 11.09 | 12.09 – 31.09 |
| --- | --- | --- | --- |
| Double room | 108,- | 149,- | 108,- |
| Studio | 129,- | 179,- | 129,- |
| Maisonette | 129,- | 179,- | 129,- |
| Apartment | 149,- | 190,- | 149,- |
| House | 220,- | 299,- | 220,- |
RESERVATIONS & PAYMENTS
Reservations at Hotel Friends / Hotel Tarfa are confirmed after sending a deposit of 50% of the total amount. The remaining amount should be paid on the spot upon departure.
Bank account:
FRIENDHOTEL EOOD
Unicredit Bulbank
IBAN: BG55UNCR70001522621854
BIC: UNCRBGSF
* In the details of the payment please fill in your names and the date of your stay.
* Sent deposit is not refundable.
ECO POLICY
Every little step matters, and a good example is contagious!
We at Hotel Friends strive to protect the environment by reducing the amount of waste. That is why the toiletries you will find in your bathroom have a 100% natural composition, they have not been tested on animals, and their packaging is made of completely biodegradable material.
We are proud that in Hotel Friends we do not offer and use disposable plastic products. We strive to use recycled or recyclable materials.
Bed linen and towels in your room are changed every…. Days. If you need to be changed more often, please place the change plate or leave the linen on the floor.
Thank you for your cooperation!
NEARBY ATTRACTIONS
BEACHES
---

Central Beach Lozenets – 5-10 minutes walking distance.
Small Beach Tarfa – 1 minute walking distance, just next to the hotel.
Coral Beach – 5-10 minutes distance by car or bicycle. Extremely beautiful and wild beach. There are no sun umbrellas, bars, coffee places, restaurants and shops, so it's better to be prepared for what needed.
Mecha Dupka Beach – 10-15 minutes walking distance, 2-5 minutes by car or bicycle.
Oasis Beach – 10-15 minutes walking distance, 2-5 minutes by car or bicycle.
Other beaches in the region:
Arapya Camping Beach – 5-10 minutes by car or bicycle.
Beach Camping Yug – 10 minutes by car or bicycle.
TRIPS
---
Strandzha National Park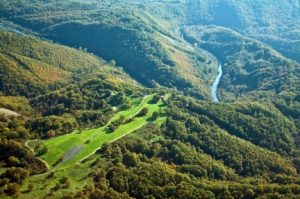 Strandzha is the largest protected natural area in Bulgaria, created to preserve unique ecosystems and biodiversity, as well as to preserve the original Strandzha folklore, culture and historical heritage. Its territory is over 1% of the country's territory. In 1933 was declared the first reserve in Bulgaria – Silkosia.
Strandzha is the only Bulgarian territory included in the five priority areas for protection in Central and Eastern Europe. The second largest bird migration route in Europe – Via Pontica – passes over Strandzha. The total number of habitat types is 121, and according to this indicator the park ranks first among the protected areas in Europe.
About 12 km from Lozenets, can be reached by car or bicycle.
For more information, please visit:  www.strandja.bg
---
A walk to Beglik Tash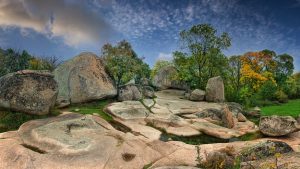 When the weather does not allow you to go to the beach, you can take a walk to one of the most mysterious and old sanctuaries – The Thracian sanctuary Beglik Tash.
It is located 13 km. from Lozenets  in the Ropotamo reserve after Primorsko. You can get there by car and after the sign for the turnoff to Beglik Tash, you will have to leave the car in the makeshift parking lot and walk but it's worth it. You will pass on a dirt road through the forest, in about 15-20 minutes you will reach a large green meadow, on which you will see a huge circle of stones located on a rocky surface.
The sanctuary was opened in 2003, the ancient inhabitants deified the area by bringing gifts to the gods and turning it into a kind of temple. Over time they began to carry huge stones from the area and built homes for the temple's servants (priests).
The sanctuary performed functions similar to the monasteries today.
The altar has been preserved on which no traces of sacrificial animals have been found, only plant ones.
You will see the altar which is a huge stone attached on a flat rock with only two supporting points. The stone throne on which the priest or ruler sat.
The sundial divides the day into six parts.
According to the legend, Odysseus passed through the sanctuary to consult the prophets and offer gifts to the gods before embarking on his mythical journey.
---
Ravadinovo Castle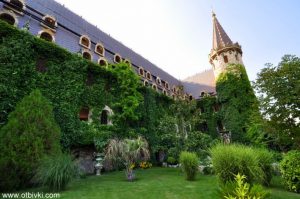 The castle is located about 15-20 minutes by car from Lozenets. Perfect walk in the gardens when the weather does not allow to go to the beach. Ravadinovo Castle is extremely suitable for children.
The place also has an aqua park.
* For more information about cultural events in Lozenets, please ask at the Reception.
Contact us
Reservations:
0888661611, 0889434959
E-mail
hotelfriendsbg@gmail.com
Address:
43 Ribarska Street, Lozenets, Burgas, Bulgaria