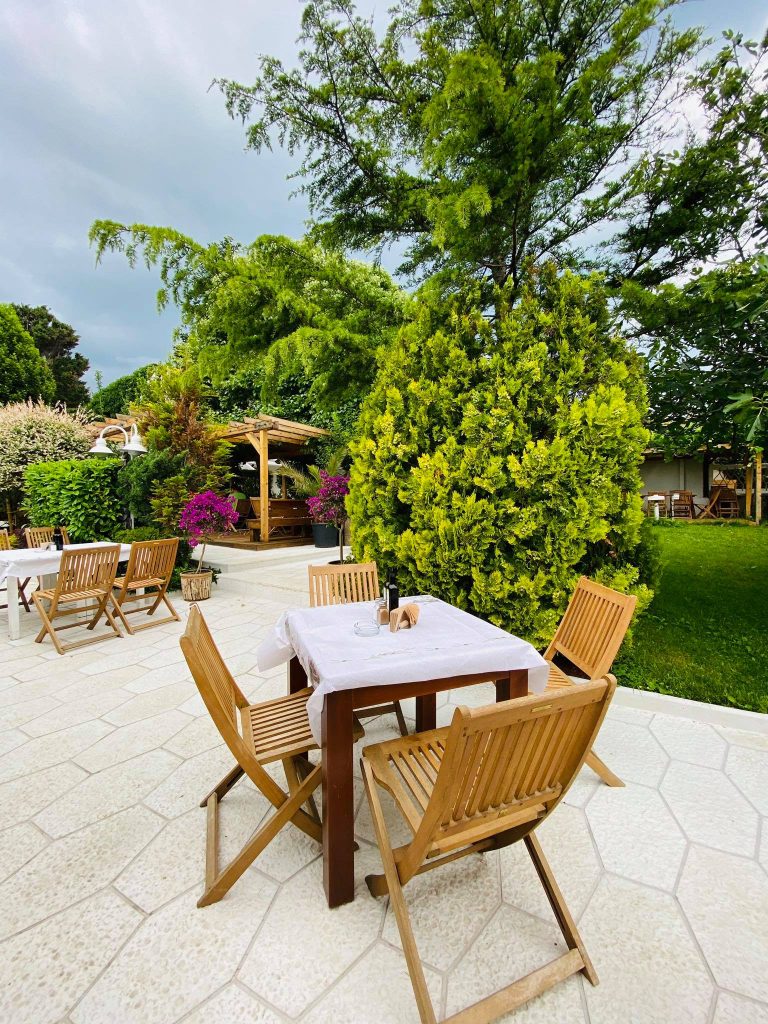 Friends Restaurant
---
Friends Restaurant is located in the village of Lozenets near the Small Beach Tarfa. The restaurant is located in a beautiful garden with lots of greenery.
For us the most important thing we can offer you is quality and clean food. We work with fresh, seasonal products and the cuisine includes a wide variety of fish, seafood and specialties, meat and local products, salads. We have a diverse sushi menu – our sushi chef is available for you every night. There is lunch menu every day with a wide variety of freshly prepared dishes.
If breakfast is your favorite part of the day then we will welcome you with good coffee, freshly squeezed juices, smoothies, a variety of fruits and of course delicious buns with honey, fried slices of bread with jam or whatever you want from the delicious snacks we prepare every morning especially for you.
We are proud of the desserts we offer you! In addition to a large selection of seasonal fruits, we rely on our confectioner Nelly Pencheva to amaze you with the fantastic cakes and desserts that she prepares every morning.
If you want to arrange your special event with us, we will do our best to make it unforgettable.
Contact us
Reservations:
0889 90 89 02
Address:
43 Ribarska Street, Lozenets, Burgas, Bulgaria